Две картины Моризо 1893-го года с дочкой и собакой из музея Мармоттан-Моне в Париже.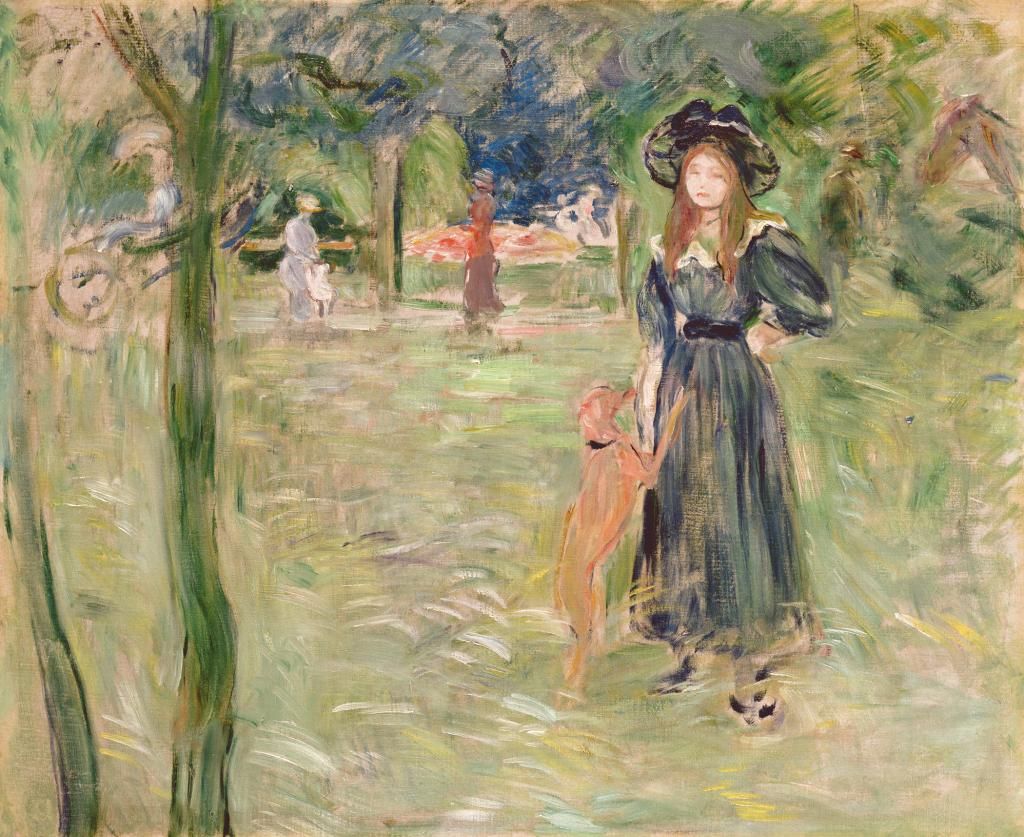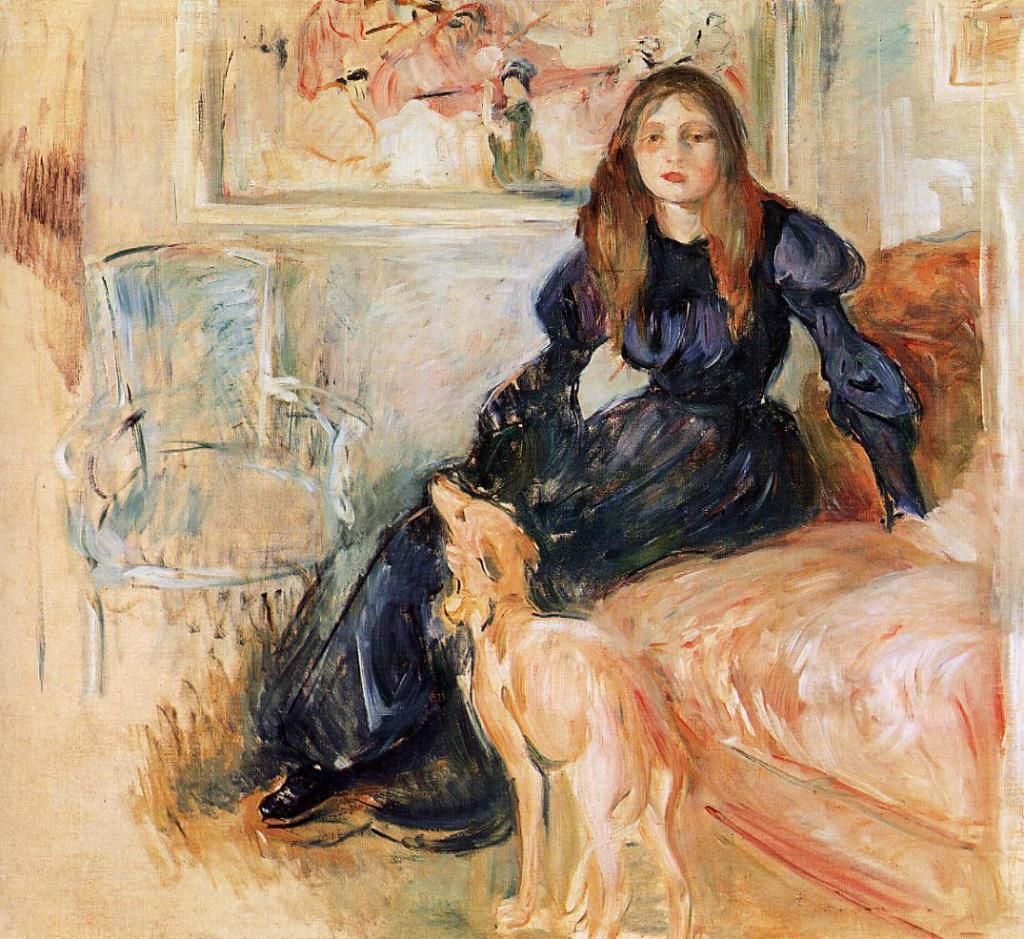 Из дневника Жюли, пятница, первое марта 1895 года:

Maman has been very ill since I last wrote anything. The doctor thinks she has pulmonary congestion and comes twice a day, yet says that the illness is following its natural course and that he finds Maman somewhat better today. She is terribly weak, can scarcely speak, takes only a little milk, but the fever isn't very strong. She is suffering a great deal with her throat, which prevents her from swallowing. She was extremely ill last evening and today about 4 o'clock. Tante Edma spent last night at her bedside and is doing the same tonight.

На следующий день Берта Моризо умерла.