В подборке Сезанна в предыдущем посте
lilac2012 показала картину Сезанна, "Берег Марны" (1888), Эрмитаж.




Есть похожая картина с рекой и замком в иерусалимском музее. Фотография (ниже) не вполне чёткая, прямо скажем, зато даёт представление о правильных цветах и оттенках.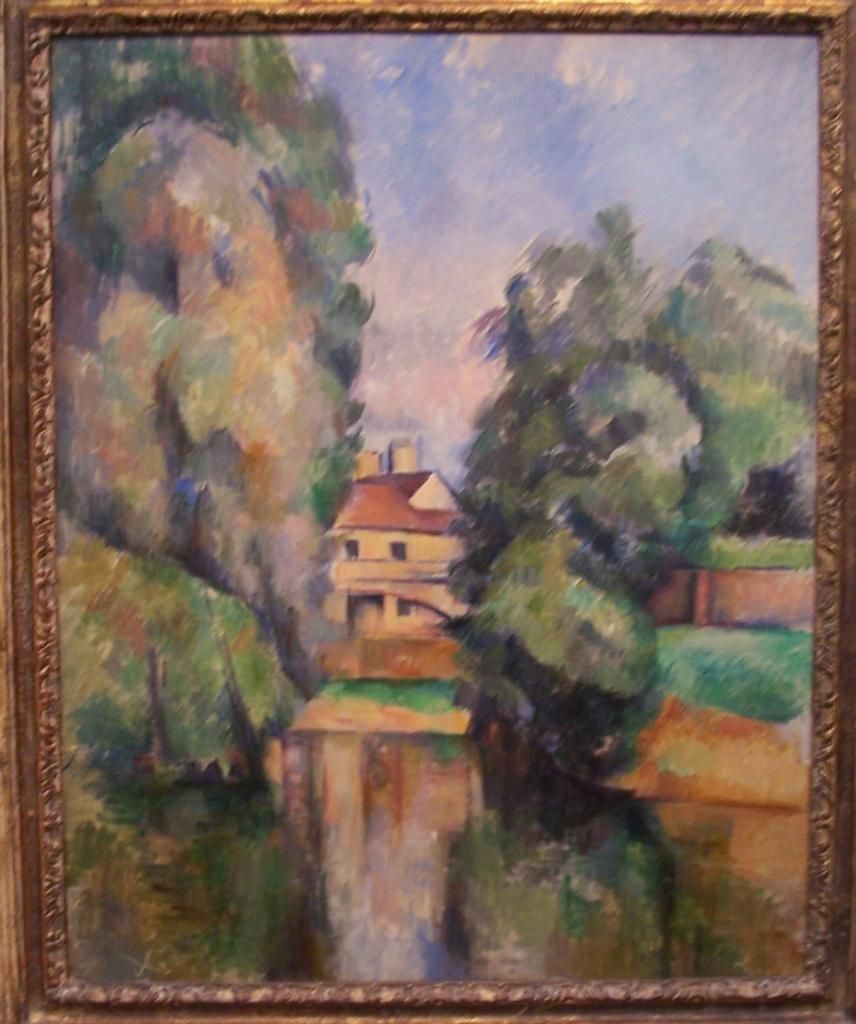 Country House by a River, ca. 1890
The Israel Museum, Jerusalem
Gift of Yad Hanadiv in memory of Sir Isaiah BerlinGift of Yad Hanadiv, Jerusalem, from the collection of Miriam Alexandrine de Rothschild, daughter of the first Baron Edmond de Rothschild.